All the indoor growers or farmers are lucky. They can grow crops of all types in every season by controlling the growth conditions for them. They have the convenience of doing all the work inside the greenhouse or tunnels.
It is all great to experience, but very few times we consider the exhaust fan for grow tent. Growers might set up this system in their growing areas, but do not give them as much importance as they require.
Also, some of them completely ignore their importance and eventually face the music.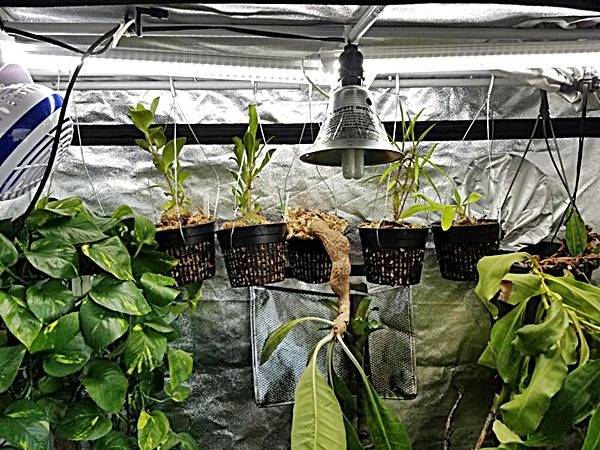 Why do you need a fan in your grow tent?
When it comes to growing any crop or flower in a growth tent, you should never leave the fan out of the equation. You cannot rely on passive ventilation and wonder why the growth of crops is not as good as it should be. We are sure that many of you wonder that do I need a fan in my grow tent or not.
Well, if you know the benefits of having one in your grow tent, you would question it any more.
We are here to explain to you the usefulness of the fan and its ventilation for your grow tent. No matter what type of crop you are growing, grow room ventilation setup is essential to install. Let us learn about it in detail:
How do a fan work in a grow tent?
If you understand the working of grow tent, you can get the answer to your question that do I need a fan in my grow tent or not. It is a device that is made for ventilation in the growth tent setup. It brings in fresh air from surroundings, and move the inner air outside.
The main purpose behind its use is to cool down the temperature of the tent. Also, the carbon dioxide and oxygen levels will remain under optimal level with this exchange of air.
So, do you need a fan in the to grow tent?
We all know that these two activities are very important for every plat to grow at its maximum potential.
Thus, it is crucial to have a good air grow room fan in the grow tent. Without it, you cannot expect the plants to grow at a normal rate and give you the yield that you are expecting from them.
How long to keep the fan on in grow room?
Now if you wonder how long to keep the fan on in grow room, then you should learn about the general rule for it. It is to maintain the on mode for 15 minutes and keep it off for 45 minutes.
However, if you are a grower who has experience of growing crops in such a setup, then you can adjust it as well. For instance, you can find out the amount of time to keep the fan on by adjusting the airflow intent.
The plants within the also have the assistance of grow tent carbon filter. Also, the oxygen level may vary, and temperature and humidity also differ from time to time. Keeping all these factors in mind, and their level at a particular time, you can adjust the timing of your fan.
Also, how often to run an exhaust fan in grow tent is also a factor that the size of grow tent will decide. If it is too large and contains too many plants, then you have to run it more often than otherwise.
Try to understand and learn about your grow tent size and capacity before you decide the strength of the fan you could use for it. If this information is clear to you, it would be very easy to pick and choose a suitable fan for grow tent. Here you find the reviews of the best 5 oscillating fan for grow tent.
How many fans do I need in my grow tent?
So, how many fans do you need in grow tent depends on the number of plants growing inside it. If the density of plants is average, then you can maybe consider using 2 fans on each side of the grow tent. If they are crowded, then it will require a double number of fans.
You can also consider the size of the tent to decide the number of fans it needs. If it is a small size, then two are enough while for the medium it requires 4 on average. For large ones, you need to add double the number of fans in comparison to medium grows tent.
Conclusion
From the information given above, we are sure that the question about "why do you need a fan in grow tent" will fade away. Keep in mind that plants are living creatures, and they also need to breathe just like human beings.
Therefore, we have to fulfill their requirement so that they can grow comfortably and at their full potential.
If you are facing problems in the growth of your plants in grow tent, make sure you check the ventilation system apart from other factors that can affect them. Sometimes, a simple fixation of grow tent fan can solve your crop problems and make them grow properly.
It also answers another question that how often to run an exhaust fan in grow tent. It all depends on all these parameters with which you can manually play and decide that how often and for how long you can run the fan.